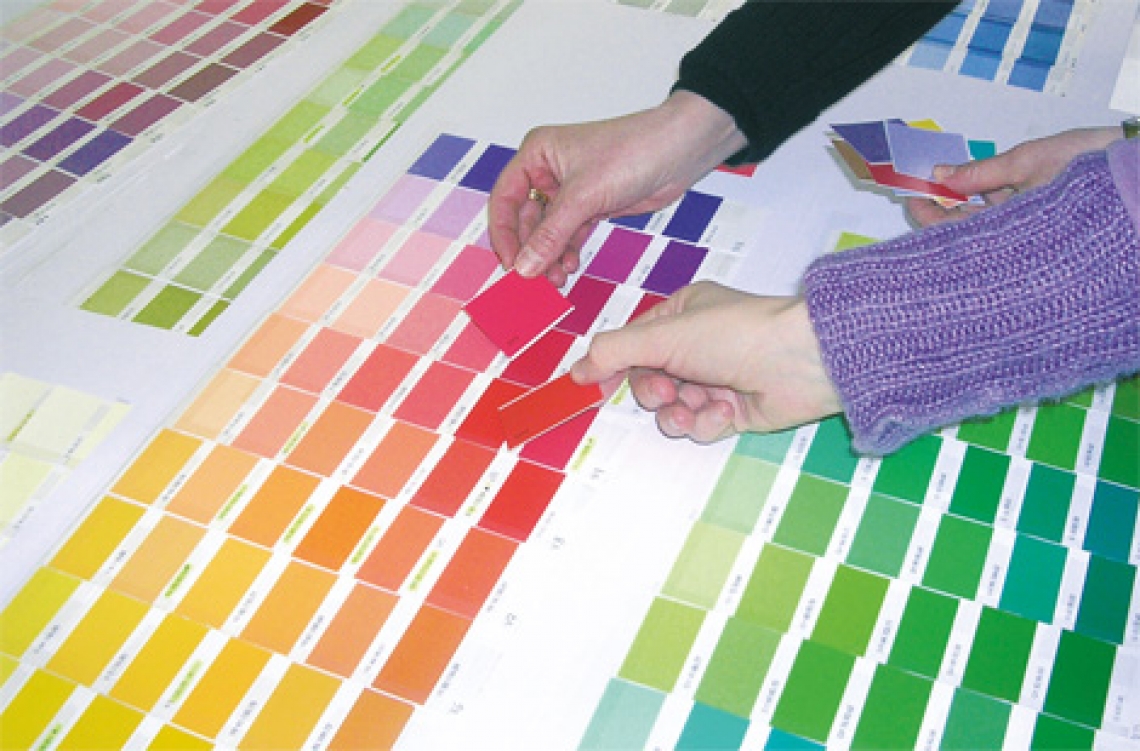 MATHERSON have been in the business of producing high quality colour sampling materials for over 40 years. The origin of the business came from Matherson-Selig in Chicago, USA, the pioneers of early colour sampling processes. MATHERSON expertise has been used by leading global paint and coatings manufacturers through to local independent and specialist niche paint producers.
When colours are of key importance in your business, the manner in which they are presented represents the true added value in the way you market your business.
If you have clear ideas about your presentation, MATHERSON are at your service to offer solutions to satisfy your requirements. If you are looking for a new idea or angle in communicating colour to your market, MATHERSON can offer turn-key solutions to your color sampling requirements with unique graphic presentation. The scope for presentation materials is wide and varied -
From classic colour cards to refined presentations
From pocket sized fan decks to compendia of thousands of colours
From tailor-made packaging to displays
From brochures to the design and production of exclusive and original colour publications
Colour Genie are the sole exclusive representatives for MATHERSON in the UK and Ireland. If you want to find out more please get in touch and see what we can do for your business.