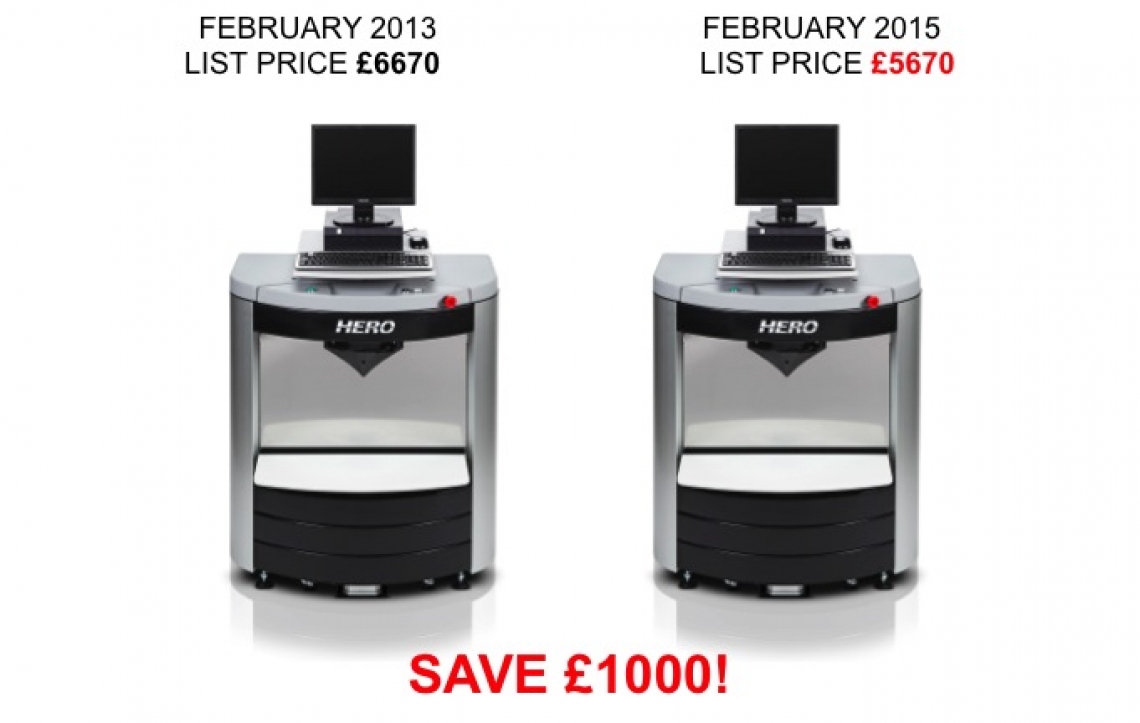 Hard to believe but 6 years ago Stirling was 1 for 1 against the Euro, our holidays became eye-wateringly expensive and purchasing materials and products from the Eurozone was having a significant impact on our profitability.
How the times have changed.
This last few years has seen a steady improvement in th strength of the Pound against the Euro. As of 12 February the current rate stands at 1.35. How does this reflect when you're considering capital expenditure? Here's an example using Hero machinery -
If you purchased a Eureka 16 sequential dispenser for waterbased colourants back in February 2013 at list price it would have cost £6670. If you purchased the same machine today, the list price would equate to £5670, a saving of £1000!
So if you've been holding back from investing in new machinery, making do with what you've got, which now maybe costing you more in parts and servicing to keep running, now is the time to take advantage of the power of the pound!
Contact Colour Genie for latest prices and further product information.